Joined

Dec 15, 2022
Messages

1
Reaction score

2
Hello RageZone Community!My name is Sean and I am the Project Manager for this awesome 2D Pixel MMORPG in the making! The game is not released yet, but we are working hard on getting it into Public Alpha Testing, so you are all welcome to follow us and of course check out our
Discord Server
. I will try to keep this thread as updated as possible with new patches and updates.
Here is the information about the Game Dev:


Introduction
Step into the vibrant world of Atlantis Online, a cross-platform 2D Pixel Art MMORPG built with Unity Game Engine. Available on both Android and PC, the game is currently in its early Alpha stage, with a dedicated team working tirelessly to fix bugs and add new features on a weekly basis.
Join a constantly growing and supportive community of players who are shaping the development of the game. Atlantis Online is the perfect game for players looking for a long-term, immersive gaming experience with endgame benefits.
Multiple Character Selection
Whether you decide to play as a Knight, Archer or Wizard, each character has their unique set of skills, attack style and equipment, which can be customized to fit your play-style as a heavy lifter, tank, or an AOE master.
Leveling up
Level up by gaining experience from killing monsters and completing quests. You can always party up with your friends to level up even faster.
Stats
From each level up, you will earn 5 Stat Points which can be used to create the build that fits perfectly to your play-style.
Professions
Create your own equipment, weapons and items by working on professions such as:
• Mining
• Fishing
• Woodcutting
• Smithing
• Crafting
• Cooking
• Skinning
• And more to come…
Guild
After reaching the certain level, you will be able to create your own guild, assign Officer's ranks to your members and benefit from shared storage and much more.
Message from Developers:
The development team have been MMORPG players since the beginning of 2000's, so this game is heavily inspired mainly by the known game – Mu Online. So for those old school Mu Online players, you are welcome to join our growing community and have fun in nostalgic-like game! Atlantis Online is a game that requires participation to progress. It's not a game where you can just AFK and expect to progress, it's an active game that requires dedication and engagement to fully enjoy and progress in it. Bots will not be tolerated.
Links:
Discord:
https://discord.gg/ZpnqhS6YxY
Facebook:
https://www.facebook.com/AtlantisOnlineMMO/
Reddit:
https://www.reddit.com/r/AtlantisOnline/
Twitter:
https://twitter.com/AtlantisMMORPG

Youtube:
https://www.youtube.com/@Atlantis-Online-MMORPG/
Screenshots: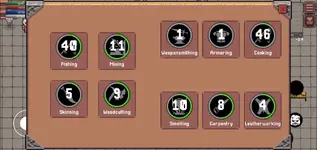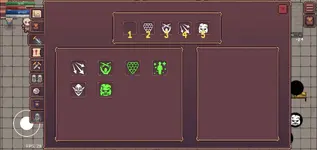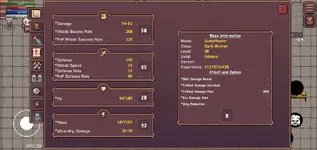 Last edited: