:Recently i update file server to v2194.
Tutorial from this
thread
But after registering XTOM.dll with reg file that included, the crack wont active.
Already installed vcredist too. I tried to copy XTOM.dll to system32 and sysWOW64 too, but nothing changed. Still got safeengine notice.
Anyone know how to fix this ?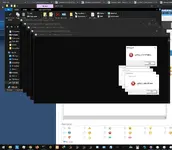 Last edited: