Notice :
We

do not

accept any Personal Message or Messenger Software for

Private Talk

!

Behave yourself!

We have recieved a large amount of attack since we release our Testing Server Website
Our server has

professinal firewall

and

equipment

for

protection

..
It is

IMPOSSIBLE

that you could take down our server..
Please Don't waste your time on this stupid behavior..
If you want help us, just join our server testing
If you want the project files, just be

patient

Hello,DN Developers

We are Developers from China.

After few months research

We've finished some features and We're going to

RELEASE

them

these are some features we've finished.

-Cashshop Works !!

-Fully Funtional Web Site

-All Skill,Quest,Dungeon working properly with DN Chinese ver.133

You can visit our site for helping us to do some test.

http://dn.nf18.com/

We'll RELEASE our FULL project on Chinese New Year (30.Jan)

credit to leechclown and all Chinese Dragon Nest Develepment Teams.

Cheers !
: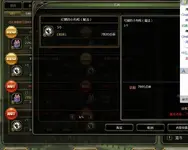 Last edited: