Joined

May 25, 2020
Messages

466
Reaction score

190
Find on Chinese forum vm+client+videotut
Video tutorial:
[video]
https://www.bilibili.com/video/BV1Ht4y1W7HB?spm_id_from=333.337.search-card.all.click[/video]
Link to files on Baidu:
https://pan.baidu.com/s/1BQ6oHxtdY0DHs7Qe8X0MXg#list/path=/
Code:
8888
Client:
https://easyupload.io/j5shdj
Server:
https://easyupload.io/jhgxpx
Exported files from VM:
https://easyupload.io/latjmw
Don't ask me to upload to another web host.
I upload where i can.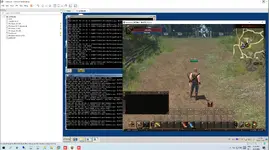 ​
Look like its working but on my opinion maybe are same files what was shared with source one's .
I didn't check this share before so i cant prove it .
Enjoy
tt1:
Last edited: