Joined

Jul 8, 2008
Messages

305
Reaction score

331
Hi my friends, I share with you my
Legend of Edda Server + Client + Tools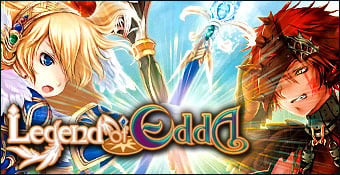 VM Informations
NAT 192.168.1.0
IP VM 192.168.1.200
MSSQL :
Login : sa
Password : 123456
Tutorial
-Choose "I moved it"
-Open Folder "SERVER Shortcut" on Desktop
-Start
0.MonitoringServer
1.AgentServer
2.DistributeServer
Map10
Map11
Map12
(You can test with these 3 Maps but you can open the other Maps by clicking on the shortcuts)
Server in operation :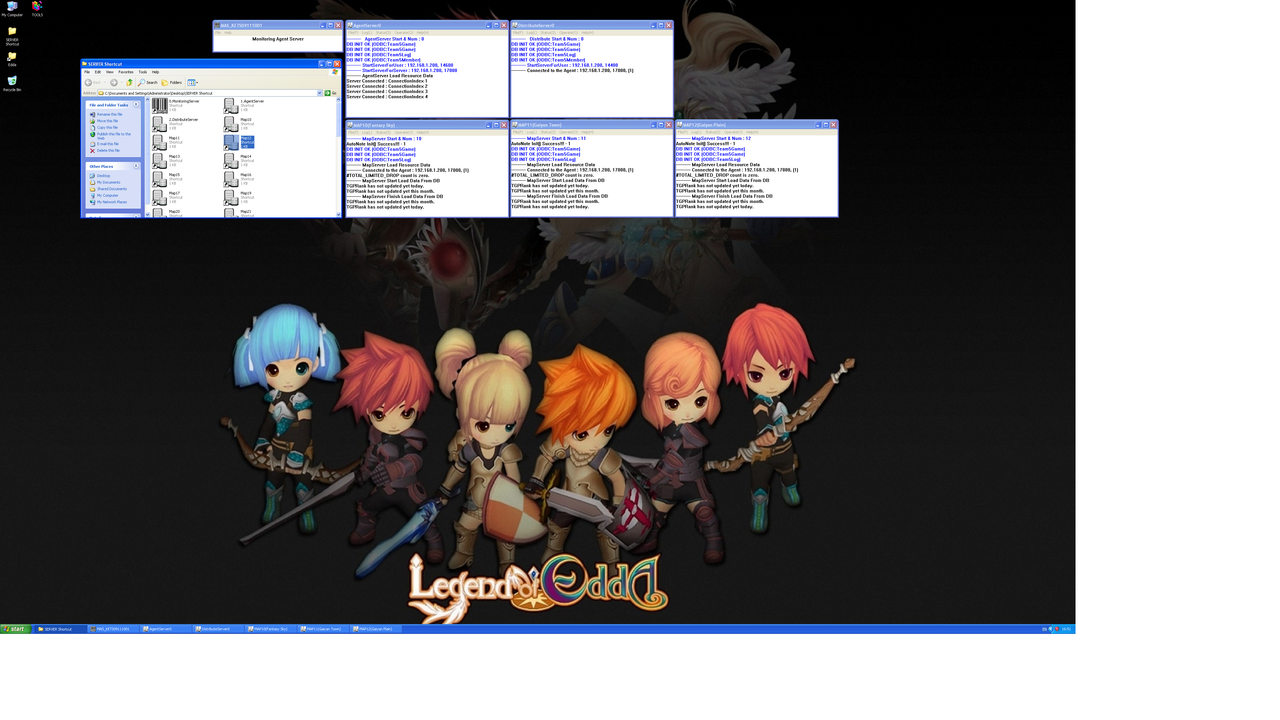 -Open the Client
Language is configured on English.
You can change by editing " _LANGUAGE_EN_" file.
There are 4 languages (for French FR, I started the translation but it's not over), Korean KR is actually the Chinese translation, I did not test German DE
Replace EN by DE or KR or FR and save
Click on EDDAClient.exe to start the game
Accounts are stored in MEMBERDB / Table MEMBERINFO
I tested with the account / password: eya001 / eya001
It goes from eya001 --> eya100 and onnet001 --> onnet100
In Game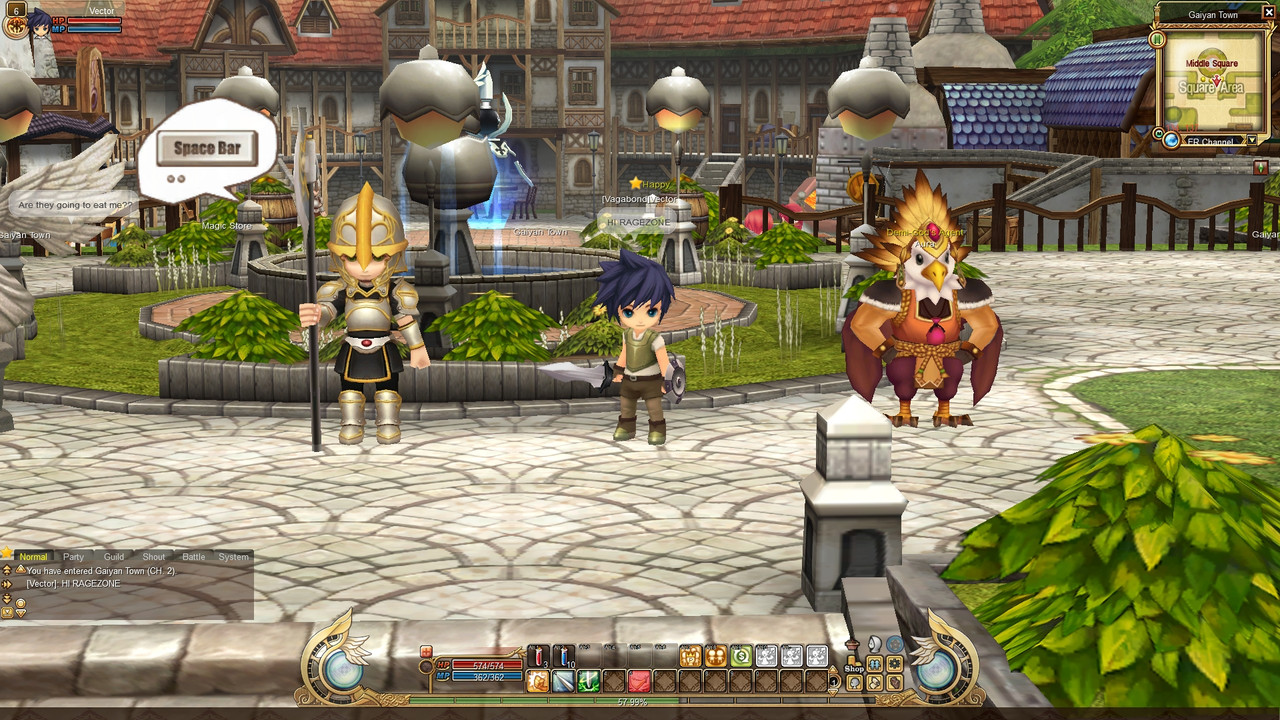 On the Desktop, there is a folder with tools.
Download Links
:
Client :
https://drive.google.com/file/d/1IwM0XklXkbha5UG_aDV37DDOOSW3EcXL/view?usp=sharing
VM :
https://drive.google.com/file/d/1sCO_h23ZzVlp37QfXmppSt2VsW0RdztI/view?usp=sharing
Last edited: