Hi !
I made an updater/launcher :
-Full FR/ENG Client
This is how public realease looks (UPDATED 21/01/2019):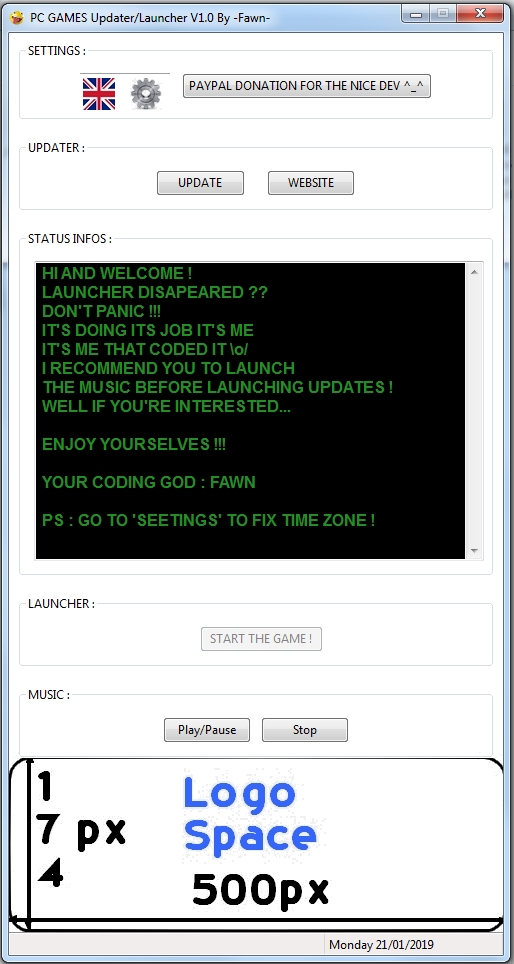 This is how mine looks (+background) :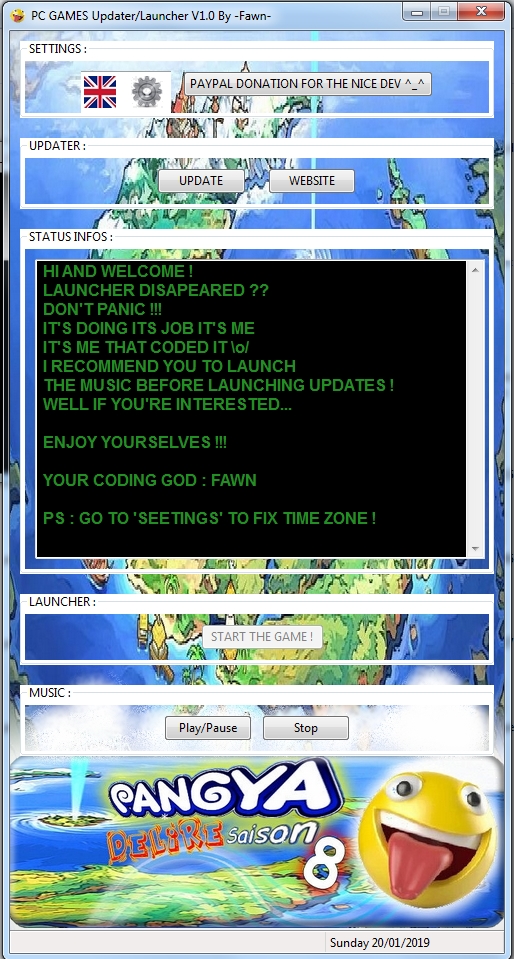 be sure to read README files and USER GUIDE to understand how to use it.
Originally built for Pangya, i made it adaptive to any game/server.
Any comments are welcome.
DL Link : (UPDATED 02/02/2019)
See link below in next posts from 2021 !!!
Edit :
- Added a new option to choose destination folder for downloaded files, don't forget the
USER GUIDE is your friend
- Fixed some stuff about static boxes (menus boxes) , it was disapearing now stays
- Added a "donation for dev" button
- Fixed always DL when setting a specific folder for DL, now won't DL if up to date
-Fixed showing the updated file(s) (more clear and user friendly) :
- Added a "time creation/modification" compare if unluckily a file to update has exactly same name and size.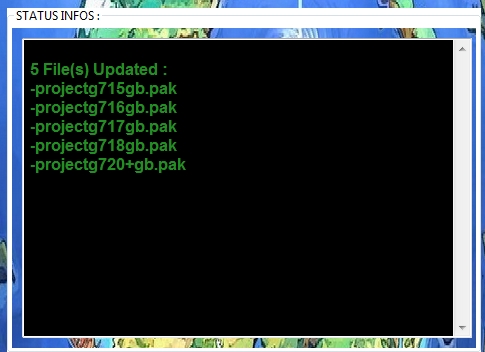 Version 2.0 :
(background dimensions : 500x900 px)
No more timezone config, files verification on MD5 Hash !
Pros : No more timezone config for players, more user friendly
cons : Can take some time depending of internet connection and remote file size
Contact :
fawn06220@gmail.com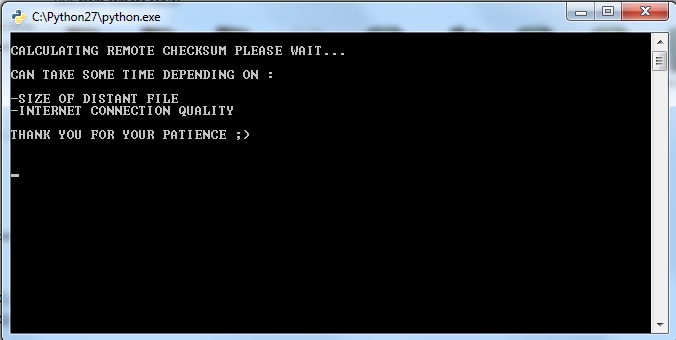 - Added a line in admin's "client_config" file to set up a colour for the menus (to fit best to the background) in my exemple it's the white zones around items (23/01/2019)
- ON GOING WORK :
NONE....
Last edited: