Initiate Mage
Joined

Oct 17, 2015
Messages

58
Reaction score

30
BIO about Zabbo Hotel.
I wanna start off by saying as some of you might know the Zabbo from (2015). It was a growing hotel, we managed to have an all time peak of 60ish online back then. It had a stable user count of 35+ daily. But then all of a sudden it started losing users, this was due to lack of loyal members and due to me (Justin) going thru some things in my personal life and maturing as a person because back then keep in mind I was 15-16 while owning Zabbo. That's why we need loyal members to make something great together as a community! I'll take my part in it too, I started falling behind in updating stuff and fixing bugs, but I can assure you I've taken the time and the Current Zabbo is stable and updated on a regular for it's members. But I can assure you this will not happen again. Zabbo Hotel is back, and better than ever baby!, We've manage to already get a whooping 510 members registered in the first week. All it takes is for you to be loyal to Zabbo Hotel. Every single loyal member means a lot to the community.
What is Zabbo Hotel?
Zabbo Hotel is a Habbo Hotel based private server that was founded on January 13th of 2015. It was founded by two individuals, known as @r0ck and @Poser aka Justin (Thug), and developed by Justin aka Rebel, who has years of experience in the Habbo Retro community. We strive to offer the best for our users, and a free Habbo Hotel experience, in addition to superior performance and professional staff members who are dedicated to keeping its users safe and involved within the community. In addition, Zabbo Hotel utilizes the latest technology in hardware and software. By using our hardware and software to its fullest potential, we can guarantee a seamless, safe, and secure experience to all of our users.
Why did I decide to open Zabbo Hotel again?
This is a place to meet new and existing friends, play games, and simply have fun. It is a rich colorful, multi-dimensional virtual community and game environment to which users join by creating a fully customized online character. From there, users can explore a wide variety of spaces and millions of rooms created by other users in the virtual community, play a variety of games, connect with friends, decorate their own room, and have fun through creativity and self expression.
How is Zabbo Hotel ran and the management skills?
Zabbo Hotel is a professionally ran and managed Habbo Hotel server ran by two experienced and mature individuals. Zabbo Hotel has been up for not to long now, and looks into growing its community base and building a stable and friendly economy. Zabbo Hotel has a team of developers that are constantly making sure you're getting your worths outta Zabbo, while Justin is keeping Zabbo up to update the hotel with the latest updates, new features, and addons. Our team of professional staff members are looking into building a standard, yet unique hotel that will be a second-home for our users - and we plan on starting today! Below are a few information and details regarding the features and what we have to offer at Zabbo Hotel.
What does Zabbo hotel have to offer for you?
Zabbo Hotel has a community that is very active, and a user-base the loves to meet new people. So we can definitely say that you will be welcomed into join our community any time - any day. Our staff team are full of professional individuals who has undergo training before joining the team to make sure they handle your situations or any other situation in a calm and professional mannered way. All staff members are welcoming, and are ready to guide and help you while you are playing Zabbo Hotel.
Zabbo Hotel features | Updates Logs listed below.
// Commands Removed Due To Bugs Or Exploits On (August 4th 2017) Thanks to Rebel aka (Justin)

// :sellroom (Has An Exploit and coding is ebola)

// :buyroom (Has An Exploit and coding is ebola)

// :declineoffer (Has An Exploit and coding is ebola)

// :acceptoffer (Has An Exploit and coding is ebola)

:rpmode

:welcome

:wb

:afk

:back

:explore

:setsh

:setrot

:setstate

:stopsh

:stoprot

:stopstate

:bancount

:about

ickall

:ejectall

:lay

:sit

:stand

:mutepets

:mutebots

:hug

:dropkick

:kicks

:facepalm

:fly

unch

:slap

:lovekiss

:highfive

:setcolor

:mimic

:dance

ush

ull

:enable

:follow

:faceless

:moonwalk

:fartface

:unload

:regenmaps

:emptyitems

:setmax

:setspeed

:disablediagonal

:flagme

:duck

:burn

oison

:rko

:slapass

:cut

:sex

:jerkoff

:smokeweed

:savage

:stab

:bat

:mp5

:breakface

:drop

:stats

:kickpets

:kickbots

:room

:dnd

:disablegifts

:convertcredits

:convertdiamonds

:disablewhispers

:disablemimic

:rd

:cd

et

:spush

:superpush

:bubble

:carry

:goto

:shoot

:rip

:bomb
Now regarding Staff Roles & Our Staff team:
Zabbo Hotel staff members are carefully selected, vetted, and fully trained users who develop, manage, and moderate the hotel. They make sure everything is running smoothly and the users are safe. Trial Moderator applications open every few months and three to five applicants are usually offered a position as a Trial Moderator. These users will be closely monitored and re-evaluated by the end of the month based on his or her performance. The users who show the most potential will be promoted to a full-time Moderator position.
What do we have to make our staff team professional?
We have a 5 paragraph staff guide that basically breaks down the rules and regulations of becoming of staff member. We make sure every staff members is trained accurately no matter how much or how little their past experience(s) are. Every applicant is required to work their way up through promotions in our staff program, we do not hire anyone to a direct rank without starting them from the trial moderator position.
With that being said feel free to apply for a staff position.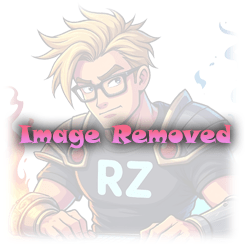 With all this being said, and with those screenshots please leave some feedback!, and leave the past Zabbo in the past.
​
Last edited: